The location of each attraction shown below is available on the Google maps.
In Athens
The nicest garden in Georgia. There are tropical garden, local plants, and trails. Magnolia isfull bloom on end of May.
Great place for hiking. It has small zoo. Zoo is free and you can see bears. It is on the way from Inn-town Suite to UGA.
Just 3min walk from our class room! Admission is free and they have unique exibits and Very Amrican art. You will find Andy Warhol's  famous Cambell Soup(it is Green pea soup, I think.).
Indoor Gun Range to have a safe and fun experience while learning responsible gun ownership and practical skills. Check Groupon USA. They have discount cupons.
15 minutes
There are many nature trails. It has free zoo with snakes.
Two km long lake and many trails. It has "beach". Well, it is a lake, but it has sand and we can swim in the nature. If you are going to rent a shelter for picnic, make sure you bring swim suits and sunscreen.
30 minutes
Great Park to enjoy nature. They have a  beautiful and the longest bridge in GA, rocky river, and trails. Don't forget your camera!
You can enjoy many outdoor activities such as golf on green and hiking along with a river.
1 hour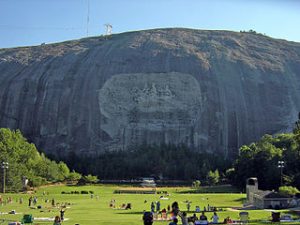 Deep canyon with excellent views; also dangerous walk down and natural water gliding.
You can hike this huge stone. Excellent views towards Atlanta, Plantation Museum, Giant carvings and Laser Show!
There is an old mine museum. Good old day's story.
1.5 hours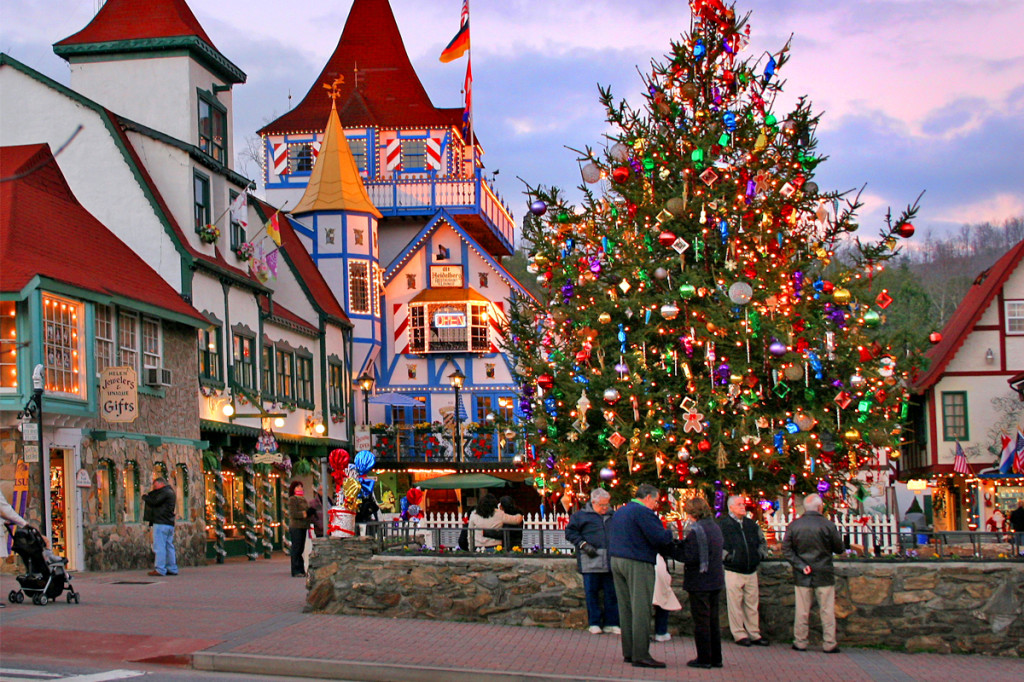 Close to lake, mountain trails.
Old logging town turned into "Bavarian village". If you have not traveled to Europe,  you must go! It is also great place to  enjoy gateway to GA mountains!
There is a large lake and it has fish hatchery. Great place for picnic.
Famous Coca Cola museum (of advertising), CNN center qnd Aquerium are around Olympic Park. You can take Mega Bus from Athens. Also, not so many people visit Carter Presidential Library, but great place to enjoy their Japanese garden.
More than 2 hours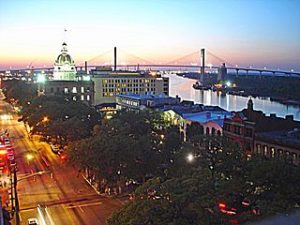 Historic City in GA! Fort from Civil War, Tybee Island with nice beach and many islands during low tide. Great place for summer vacation. (4 hours)
This thriving community with roots dating back to the old cotton row days through the boom of the 1970's NASA program. Very unique destination. (4 hours)
Extensive set of canals with alligator+snakes swimming. If you are not too scared, try! This park has incredible views and you can rent a boat to enjoy beauty of  nature. (4.5 hours)
Jekyll Island was once owned by billionaires, but now, it is just a museum. It is great touristic place for family. (5 hours)