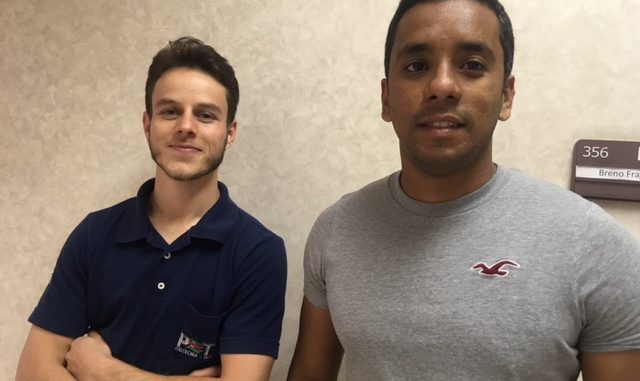 So many years, some of top researches in USA could rely on a great contribution by the graduate students from all over the world. Animal Breeding is not an exception and we truly welcome Andre Luiz Seccatto Garcia and Rafael Medeiros de Oliveira Silva as our new fellow in our team. Relationship with these two brilliant Brazilians with UGA began in an inconspicuous way.
Our new Postdoc, Rafael Medeiros de Oliveira Silva had a great time at his first visit in Athens. He stayed in Athens in 2014 for one year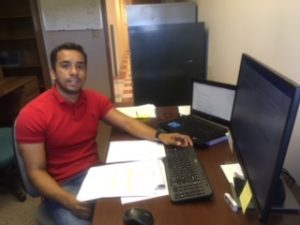 and recalled how he liked the way the animal breeding group develop its researches. It gave a passion to continue his research in USA. In Feb 2017, he nailed a chance to work at UGA as Postdoc.
"I missed my friends, the job, the city, everything UGA offered to me. This group brought me good supports whenever I needed, so I could develop my research more than I expected", he shared.
Rafael was born in Maceio, State of Alagoas, Brazil, and grew up in a small town called Sao Jose da Laje. His father, Antonio Batista da Silva Filho worked at a sugar cane company and gave a path for Rafael's life. "Because I grew up in an agriculture environment and it gave me an opportunity to help hardworking farmers. I would like to encourage farmers and optimize production through my research", he noted.
Andre from Formosa do Oeste also came to Athens to attend summer course in 2016. He was a graduate student at Universidade Estadual de Maringa and researching Animal Science for Tilapia as his Master degree under Dr.Carlos Antonio Lopes de Oliveira.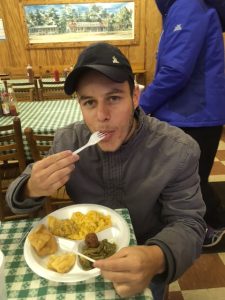 "I learned a lot and made me believe this team would provide me so many chances to grow as a researcher. It was a great coincidence that my professor and Daniela had been studied together at their graduate school. This friendship brought me here. I am enjoying in Athens because I already feel like a member of team", he said.
Andre grew up as a farm boy and his father has been raised soil beans, corn, and dairy cattle at his own farm. As a typical farm family, his siblings also working under agricultural field. "My sister study Agronomy in Maringa and my brother works with my dad to run our farm. My family worries me so much, but understands that it is a great opportunity to me. They are always supportive," he said.
He is going to research genetic improvement of catfish as his doctoral research. It was great topic for him because his family farm started Tilapia farm since he was sophomore. He has been researching Tilapia "Fish is globally expanding their needs. Brazilian enjoyed it as deep fried fish, sushi, and Mukeka. I have strong curiosity for fish," he said.
Many classes are available for him in UGA such as experimental designs, graduate seminar, but especially curious for Statistical Methods in Animal and Dairy Science by Dr. Misztal. " This class will provide me more advanced knowledge to analyze data for Catfish," he said. Life in Athens will make him follow the steps to be a researcher at institutes or get an academic teaching position in his future.