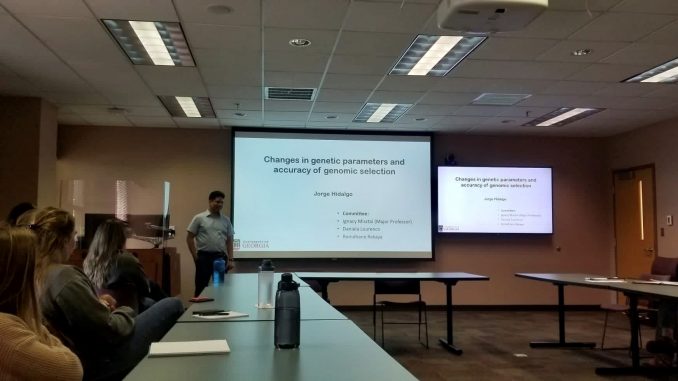 The American Society of Animal Science (ASAS) has been sharing great research and supporting science careers for over 100 years. Members of the society are actively involved in sharing and applying knowledge centered on proper care and responsible use of animals to enhance animal and human health and well-being.
The Journal of Animal Science recently released a list of high-impact research from 2020 and a paper from the UGA Animal Breeding and Genetics group is among the research included in the list!
Well done to Dr. Jorge Angel Hidalgo Moreno and collaborators for receiving this excellent recognition from the American Society of Animal Science for the 2020 paper – "Changes in genetic parameters for fitness and growth traits in pigs under genomic selection".
To read more publications from our group click here!