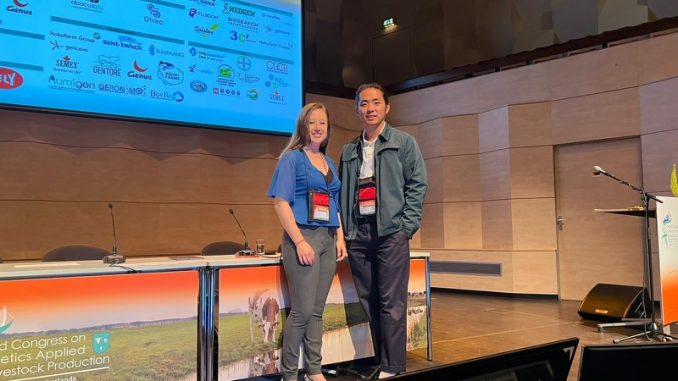 Congratulations to our recent graduates, Dr. Ashley Ling and Dr. Sungbong Jang on your successful Ph.D. defenses.
Ashley defended her dissertation titled "The Impact of Spurious Marker Associations on Genomic Selection" on June 13th, 2022.
Sungbong defended his dissertation titled "Whole-genome sequence data in farm animals: from SNP selection to genomic prediction" on June 24th, 2022.