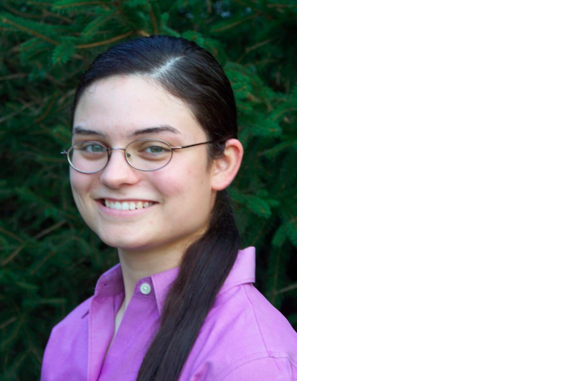 Farm Life Shapes Future Academic Carrier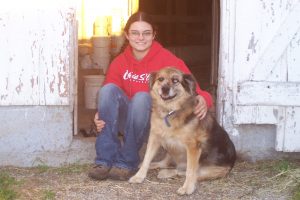 FFA's motto always stays in the mind of past and present FFA(Future Farmers of America) members. "Learning to Do. Doing to Learn, Learning to Live, Living to Serve". However, not so many members are willing to embody it as well as Heather Bradford, a graduate student who researches animal breeding in UGA. It stared at young age as she learned about livestock agriculture from her parents, Rex and Bonnie Bradford, and began to help with chores in her family's beef farm. Her family's lifestyle became her own as she invested in her work and began exhibiting calves at very young age.
Throughout college, Heather has further developed her curiosity for agriculture, especially for genetic science, in 4-H, FFA, and collegiate clubs including Block and Bridle. After she graduated from Purdue University, she pursued a Master degree at Kansas State University and joined Dr. Misztal's team at the University of Georgia to accomplish PhD since fall 2015.
Straight Ohioan
Growing up on her family's 50-cow registered Hereford beef farm in St. Marys, Ohio, allowed Heather many common learning experiences as a farm girl such as feeding beef cows and baling hay. She had a strong curiosity for genetic improvement for her beef cattle and always looked at Hereford bull catalogs. She had her first responsibility for making breeding decision when she was in middle school.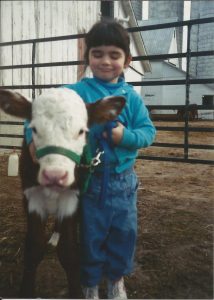 Heather fostered her interests in showing and judging cattle through her childhood. When her parents put her in first show as an exhibitor, she was only three. " It was an open show, so anyone could show. I am sure I got some color of ribbon," she said. Her achievements in shows are as colorful as her ribbons, including Showmanship Awards at the Ohio Junior Hereford Show.
Heather has plenty of memories with cattle in shows, but still remembers her first Hereford, Mattie, very well. "She turned into one of our donor cows. The majority of our cows are related to her. She has brown eyes which is important for Herefords (Of course! Hereford is very cute in that way, right!? ). Her daughters have great udder quality and good milk production. They are good mothers," Heather tells.
Experiences in 4-H and FFA provided Heather not only the backbone as an animal scientist but also overall management skills. She joined 4-H in 1999, enjoyed her projects and attended public speaking contests. She joined FFA in 2004 and served as a book keeper. 
Back to School
After achieving Master Degree in Kansas State University, the American Angus Association gave Heather an opportunity to intern at their evaluation team for one year and she gained real business experiences. She worked to look on different novel traits and estimate genetic praetors. Heather joined Dr.Misztal's team in UGA in Summer 2015. "After I got my Bachelor Degree at Purdue University, I felt it was natural to be an animal scientist. I was very sure I want to do something with genetics and genetic evaluation", she says.
Once again, she was embarking on a learning adventure. "This was a great chance to work with large group focused on genetic evaluation." she says. Although she has strong back ground in Agriculture, she is enjoying the chance to learn in classes and research with many global experts in this field.
School life in Athens fulfills Heather's incentive for Genetics. She said "Classes are great. I like computer programing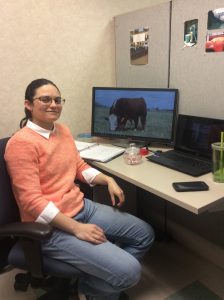 classes because I knew the least about it." This team also offers summer course every alternating year. Animal scientists & graduate students from all over the world gather in UGA for 3 weeks to learn the newest topics and gain practical skills for genetic improvement. The summer course in 2016 tuned out the most valuable experience for Heather. She said, " In the first class of summer course, I learned about single-step. I worked a lot and was able to meet a lot of people in this field. "
Heather would like to continue research at a university as a postdoc after getting her PhD and advocate for the American beef industry. Improvement of national beef cattle through genomics or noble traits is the lifetime theme for her research. About her current research, Heather describes "Right now, we are researching how we choose animals when we use APY to implement single-step for a large number of genotyped animals."
Through shows, chores on the farm and study in universities, Heather always shares the same passion for Herefords with her parents. They still welcome children from the local FFA's judging team to let them practice. This is a fantastic dedication to promote Hereford. Heather also has been an active member of American Hereford the Association and hopes to raise Hereford after retirement.
Heather is going to bring FFA's motto full circle, from learning to do by working in the farm and showing Hereford to living to serve cattle by helping with genetic evaluation as a professional. Her advice to future graduate students in Animal Scientist is reflection of all she has accomplished. "Study what you are passionate about!"
Heather's Achivement