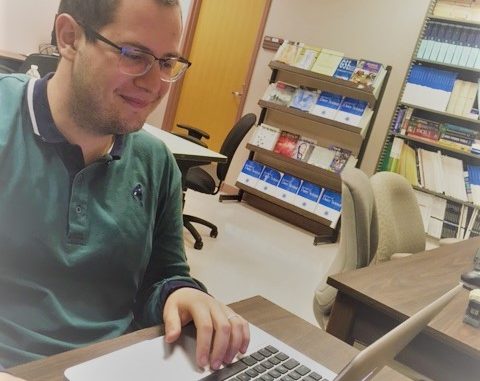 Visitor from Italian Dairy Business
Pecorino Romano is one of the popular European cheeses in USA, but not so many people know it is originally made from sheep milk. Our visitor, Alberto Cesarani from University of Sassari is going to stay in Athens for 5 month to research methods to implementing genetic evaluation for dairy sheep and beef cattle with computer program in Italy.
Alberto is working for his Ph.D. in University of Sassari and his professor, Prof. Nicolò Macciotta provided opportunity for long term visit in UGA. He said, "Sheep milk is produced for cheese production. There are 3.5million sheep in Sardinia and about 95% of sheep milk is used for Pecorino cheese. Sheep milk with high protein and high fat is our priority." He is going to find practical and sustainable solutions to the sheep dairy producers in Italy.