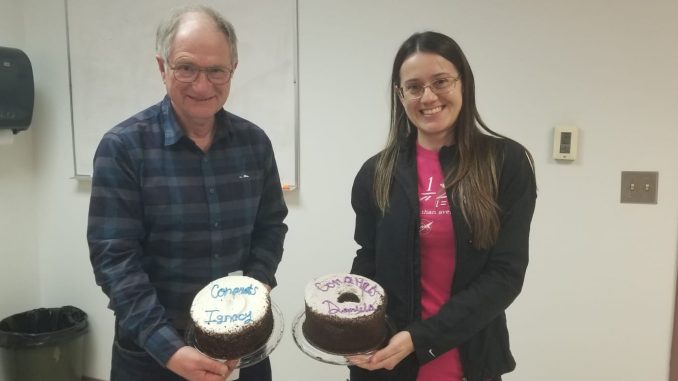 Congratulations to Dr. Ignacy Misztal and Dr. Daniela Lourenco for both receiving awards from the University of Georgia. Dr. Misztal received the Distinguished Research Professors award. The title of Distinguished Research Professor is awarded to faculty who are internationally recognized for their contributions to knowledge and whose work fosters continued creativity in their discipline. Check out this video to learn more about the work we do!
Dr. Lourenco received the Fred C. Davison Early Career Scholar Award. Named in honor of the University of Georgia's 18th president, this award recognizes outstanding accomplishment and evidence of potential future success in scholarship, creative work or research by an early-career faculty member in the sciences.
Thank you both for your outstanding contributions to animal breeding and genetics. To read more about these awards click here!