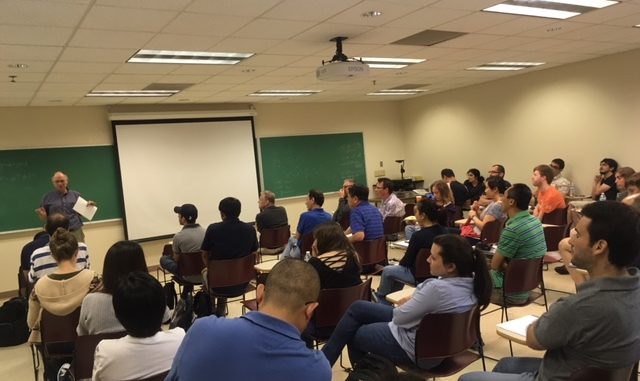 [Updated April 3, 2020] We postponed this course to 2021, given the COVID-19 pandemic. We keep this post just for record.
[Updated Feb 10, 2020] Applications are closed. "The course is full as of last Friday (Feb. 7, 2020), especially for the programming part. New applications will be added to a waiting list." as announced on AnGenMap and AGDG-list.
We are excited to announce a 3-week short-course, Programming and computer algorithms in animal breeding with focus on single-step GBLUP and genomic selection in practice, from May 11th to May 29th, 2020 at the University of Georgia, Athens, GA.
This course will cover the programming of mixed models in Fortran 95/2003 (week 1), computing algorithms in animal breeding & introduction to BLUPF90 family of programs (week 2), and basics & applications of single-step genomic BLUP for genomic prediction and GWAS (week3). You can partially attend the course. This course is aimed at graduate students and professionals who are familiar with mixed models, quantitative genetics (animal breeding), and programming languages (particularly week 1 and 2). Experience with Linux/Unix tools is desired, but not necessary. Applications have closed, and new applications will be on a waiting list.
See our wiki page for details of the content, applications, fee, location, accommodation, transportation, and contact information. Further details and updates may be announced in the wiki in the near future.