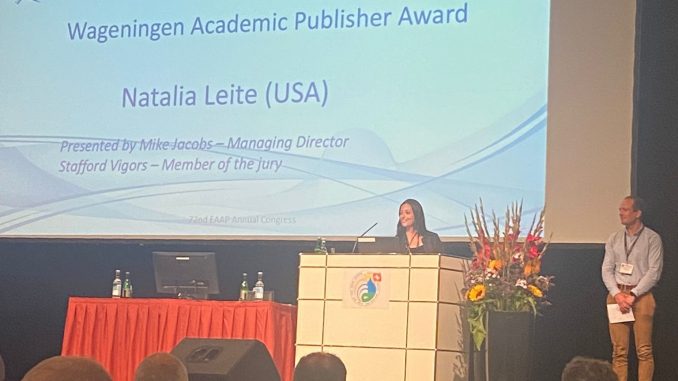 Congratulations to Natália Galoro Leite on winning the 2021 Wageningen Academic Publishers Award for the best presentation in the early career competition at the EAAP – European Federation of Animal Science 2021 conference in Davos, Swtizerland.
Natália, a Ph.D. student from Brazil under the supervision of Dr. Daniela Lourenco presented her work on the 'Genetic study of social interaction models for the predictability of overall biting in gilts'. Along with the award, Natália received free registration for the 2022 EAAP conference in Porto, Portugal!
Pictured below are Dr. Ignacy Misztal, Dr. Daniela Lourenco and Natália Galoro Leite from the UGA group. On the right is Dr. Egbert Knol, Research Director of Topigs Norsvin.